Product
Weight (lbs)
Dimensions
Dimensions
42.5″H x 22″W x 35.6″L
44″H x 23.5″W x 37″L
Seating
Seating
Face forward only
Face forward and backwards
Recline
Recline
Four positions
Five positions
Canopy
Canopy
UPF 50+ canopy
UPF 50+ canopy
Brakes
Brakes
Rear-wheel braking system
Rear-wheel braking system
Capacity
Capacity
Birth to 50 pounds
Birth to 50 pounds
Choosing a stroller for a new baby is one of the problematic choices among the many difficult decisions new parents have to make every day.
Nuna has two models of strollers that are quite perfect, yet it can be confusing to choose between them.
In this article, I will try to make this process a bit clearer for you.
Nuna Tavo Vs. Mixx – Full Comparison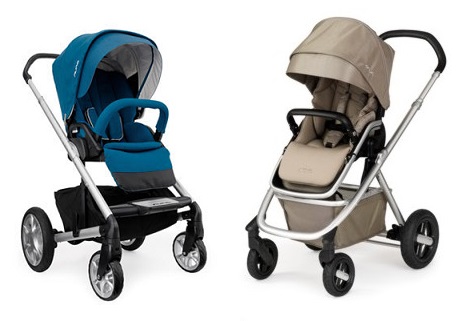 Weight:
Nuna Mixx: 26.8 pounds
Nuna Tavo: 24.3 pounds
Note that this is the weight minus the weight of the canopy and armbar.
Capacity:
Nuna Mixx: Birth to 50 pounds
Nuna Tavo: Birth to 50 pounds
Dimensions:
Nuna Mixx: 44″H x 23.5″W x 37″L
Nuna Tavo: 42.5″H x 22″W x 35.6″L
Folded Dimensions:
Nuna Mixx: 34″L x 23.5″W x 18″H
Nuna Tavo: 18.5″H x 22″W x 35.6″L
Seating:
The seat of the Nuna Mixx is better than that of Nuna Tavo because it can face forward and backwards; whereas, Nuna Tavo's seat can only face forward.
Having a seat that you can face forward and backwards is handy because it allows you to see your child and can comfort young babies because they most probably will get frightened due to all the strangers' faces they see along the way.
Both strollers have a seat insert that can be removed to reveal the mesh back that provides your child with ventilation and help cool them down in hot weather.
However, Nuna Mixx has a higher seat back, and a removable and reversible two-piece seat insert that grows with baby, but it does not have a seatback pocket.
In addition to the previous great point for Nuna Mixx, it can also be used with the Mixx bassinet. If you believe that a car seat can make up for the bassinet, you are wrong.
A bassinet is better for your baby's health as it allows children to lay flat, which is better for their necks and spine. Moreover, a bassinet has more ventilation than the car seat that usually makes babies hot and sweaty because it is padded with protective foam. To sum up, it is better not to use a car seat outside of a car.
Moreover, the Mixx bassinet is safe to use for long time sleeping and not just naps. They can also be used when you are at Grandma's or travelling because obviously, you cannot take your baby's bed with you anywhere you go.
Conversely, Mixx Tavo does not feature a bassinet.
Recline:
The seat of Nuna Mixx can be reclined with just one hand. It can be reclined to five positions, which means that your baby will have five positions to choose from them what comforts him/her best. Moreover, the stroller has an adjustable calf support with integrated footrest.
On the other hand, Nuna Tavo can recline to only four positions, including a flat one, which is excellent for new-borns if you do not want to use the bassinet for any reason. Like Nuna Mixx, there is adjustable calf support that provides children with extreme comfort while stretching.
Canopy:
Both strollers feature a UPF 50+ canopy.
Nuna Mixx has a flip-out eyeshade, ventilation panel and window.
Nuna Tavo has dream drape that provides extra protection against the sun, a Skysmart ventilation panel that is great for maintaining air circulation and therefore preventing your child from getting all sweaty.
Safety:
Harness:
Nuna Mixx has a slide height-adjust harness that allows for easy adjustments and a quick-release five-point harness for secure strolling.
Nuna Tavo has a five-point harness, which is great for young babies but can be a bit restrictive for older ones. For this reason, the five-point harness can be reversed into a 3 point harness for older children. This is an excellent point for Tavo.
Moreover, since Tavo pays great attention to children's safety, it comes with a removable armbar that is designed to fit children of all ages and sizes.
Brakes:
Nuna Mixx has a one-touch, rear-wheel braking system that is strong and responsive, making the stroller extra safe. It provides smooth maneuverability that allows you to push the stroller with just one hand.
Similarly, Nuna Tavo has a progressive suspension technology that allows parents and children to enjoy a nice, smooth ride. Moreover, it has a simple, one-touch, rear-wheel braking system.
The wheel-suspension allows for a smooth ride and minimizes bumps.
Car Seat Compatibility:
Both strollers are compatible with car seats. The only difference is how car seats are placed on each stroller.
Regarding Nuna Mixx, the stroller's seat can be removed in order to place a car seat in its place. This feature allows you to remove the extra weight of the stroller's seat that you will not be using.
Concerning how to attach the car seat on the stroller, you just need to use the ring adapter that comes with Nuna Mixx. Thanks to the ring adapter, the process of a car seat attachment is a one-handed process, which makes it a great on/off one-click travel system.
However, Nuna Tavo does not require any car seat adapters. This is because the car seat directly attaches to the stroller's seat and is secured by the bumper bar. This is a double-edged feature because of the following:
It can be a lousy feature because it adds up to the weight of the stroller. Instead of only having to push the weight of the baby and the car seat(which will not be light), you will also need to add the extra weight of the stroller's seat in vain. It can also be a useful feature because it makes travelling super easy and convenient and allows full canopy coverage. The canopy of the stroller's seat can be removed, or you can use it with the car seat's canopy to provide your baby with complete shade from the sun.
So it is up to you to decide if it suits you or not.
Materials:
The materials on Nuna Mixx and Nuna Tavo are of high quality. Nuna Mixx has leatherette handlebar and bumper bar, and Nuna Tavo has a leatherette handlebar and a fabric-covered bumper bar.
However, Nuna Tavo's handlebar is adjustable, so it allows parents of all heights to push the stroller comfortably.
Fold:
Both strollers can be folded similarly and in an effortless manner. They can be folded and unfolded with one hand.
The stroller will immediately fold in half once you pull the trigger that is integrated into the frame. The only extra step you have to do to fold Nuna Mixx is folding the seat by pressing a button on its back.
You can easily pull them around with you when they are folded because once folded, they get locked.
Accessories: What Is Included With Both Strollers?
Nuna Mixx:
Rain cover
Cup holder
Snack tray
Bassinet/ bassinet stand
Nuna Tavo:
What We Like And Do Not Like about Nuna Tavo and Mixx:
Nuna Mixx: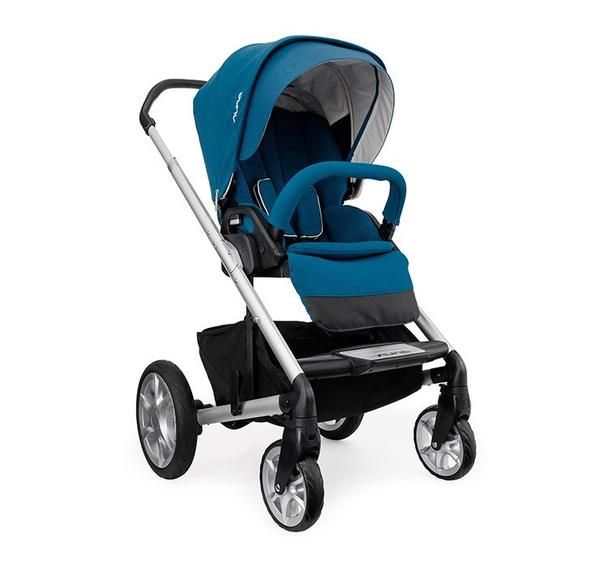 ---
Nuna Tavo: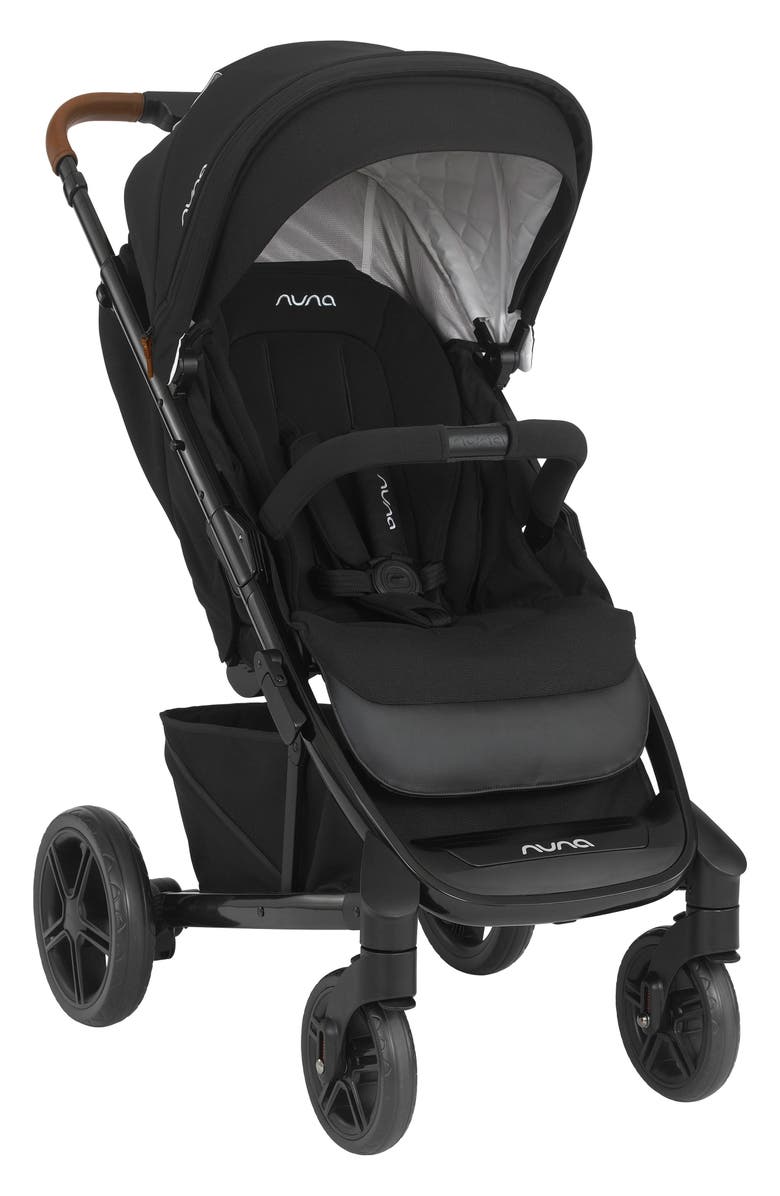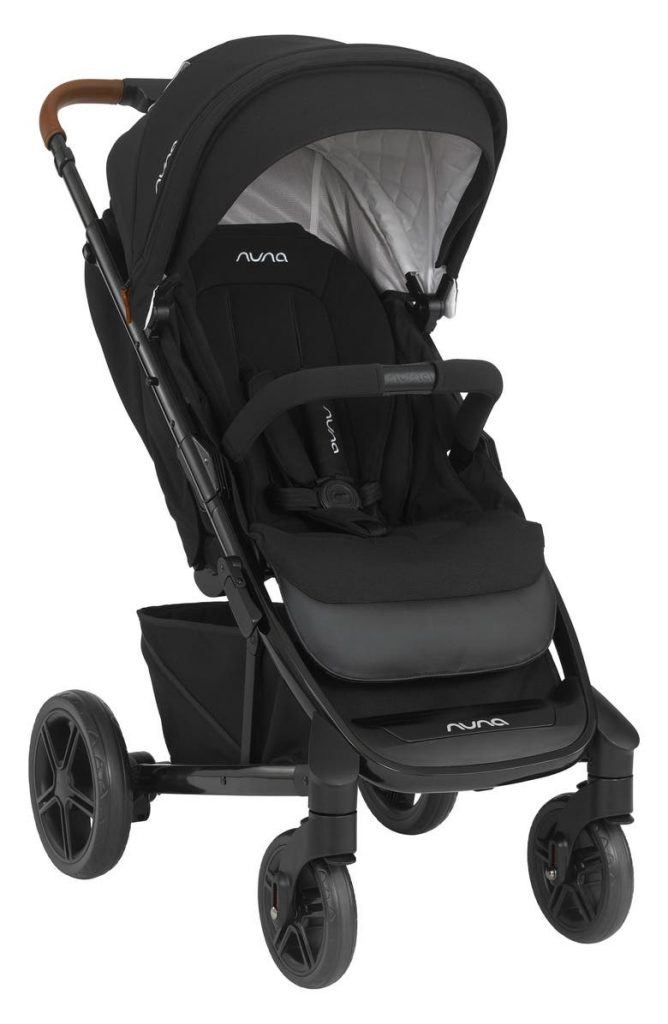 ---
Nuna Mixx Vs. Tavo: Which One Is Better?
By now, you have probably caught up with the similarities and differences between both strollers.
If you want a lightweight stroller, then go for Nuna Tavo. However, if you do not care much about the weight and you want a stroller that has a seat that can look backwards and forwards, then Nuna Mixx it is.
There is also the idea of whether you need to have a cup holder. If you do, then go for Nuna Mixx, however, take care that it does not have a seat pocket.
To sum up, each stroller has its great and bad points. No one can decide which one is best for you as much as you can.
You Can Also Check: