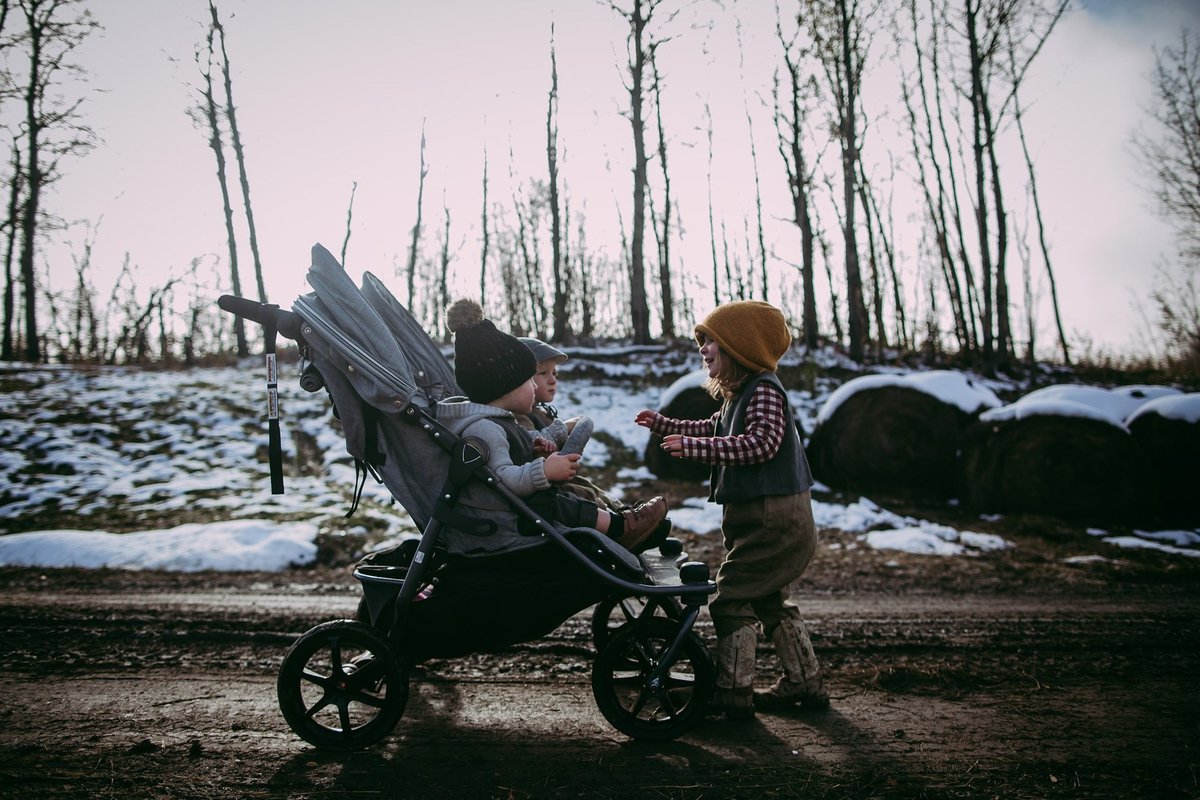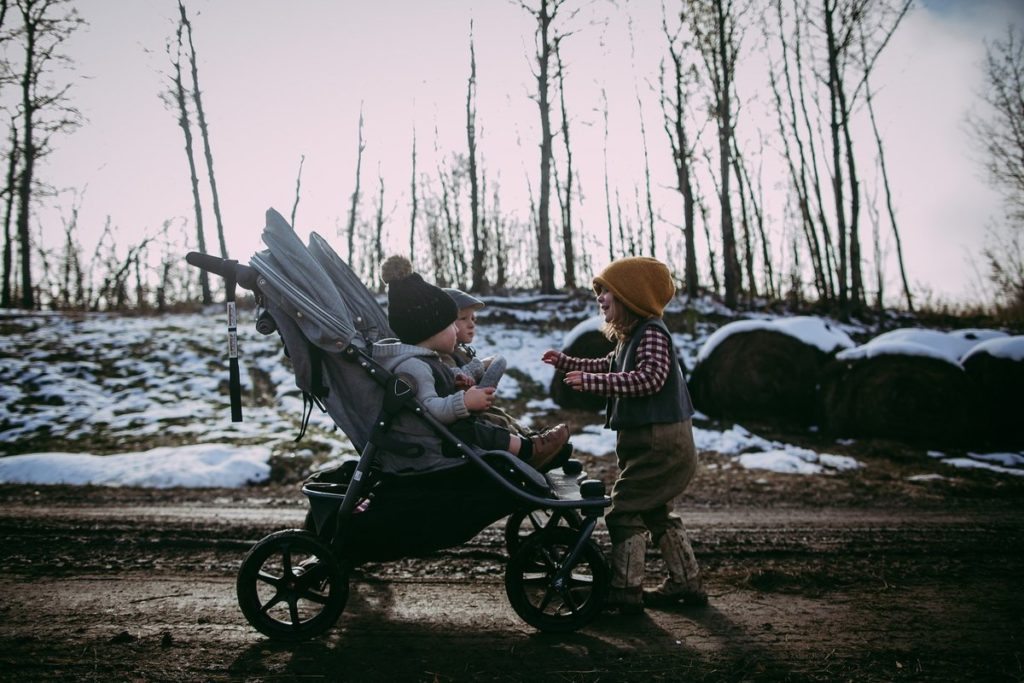 If you're an active parent that likes to take their child with them on their outdoor activities or when running errands, you'll definitely need a stroller to put your child in.
But the suitable stroller for you will depend on the kinds of activities you do and the kind of terrain you walk, jog, or run on.
If you want to learn more about the features found on strollers and how to decide which one suits you best, this guide will be a handy method for you.
Before we talk about the features, let's talk about the type of strollers you'll find on the market so that you'll have a more solid background on the matter.
6 Types of Strollers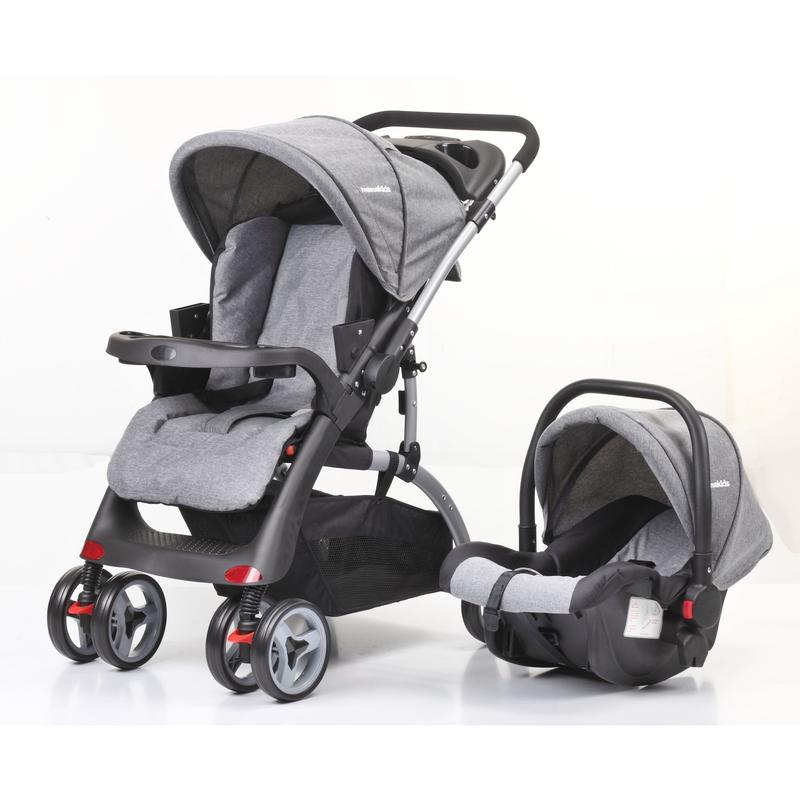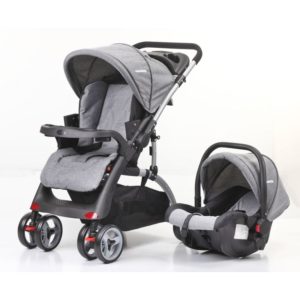 These are the "normal" or "every day" strollers that are the most common type on the market.
They suit everyday activities such as shopping at a mall or going for a walk around the neighborhood.
All-purpose strollers combine between the smoothness of the ride and the convenience of having storage baskets and cup holders.
Some of them step it up a notch and enable you to adjust the seat direction or add another stroller board or seat.
Pros:
Wide seats that are comfortable and well-padded
The seat reclines quite deep and can be mounted facing forward or backward
Freedom to attach a car seat
The convertible design can fit your newborn and grow with them until they're a 50-pound toddler
Large and expandable canopies
Come with plenty of storage space
Telescoping handlebars
Some bonus features such as snack trays and cup holders
Decent shock absorption and suspension
Cons:
A little bulky and heavier than other types
Not suitable for navigating through busy streets, tighter spaces, or using public transportation
Needs enough space for storage at home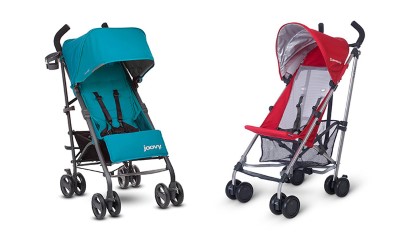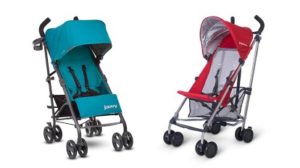 As you'd expect from their name, this type of stroller focuses on the lightweight design that makes lifting it and carrying it around an easy task.
Typically, these strollers have a slim profile and allow you to pass through narrow doorways or crowded pavements without trouble.
Pros:
Usually, weigh less than 15 pounds
Incredibly portable and easy to carry around
Equipped with a shoulder strap
Can come at very affordable prices
Cons:
Not suitable for newborn babies as they're designed for 6-month babies or older
You may have to give up on a lot of features for the portability or but in extra money for one that combines portability and other comfort-related features
Jogging strollers are the ideal choice for someone that likes outdoor exercise such as running, jogging, or walking.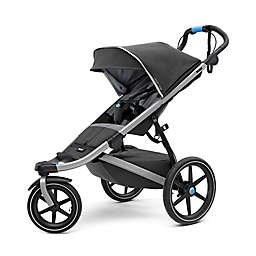 They focus on being sturdy and having excellent suspension systems with a single front wheel that can be locked in place to maintain a straight path and smoothen out bumpy rides.
They also have hand brakes to allow you to slow them down when jogging downhill.
Pros:
The best suspension system on any type of stroller which allows you to take on any terrain with no worries
The front-wheel which can be locked for stability or left to swivel for enhanced maneuverability
Compatible with ar seats so your newborn can grow in them through toddler stages
Deep reclining seats with telescoping handlebars
Huge storage space for extended periods of activity
Various safety features like a five-point harness that keeps your baby secure and wrist straps which guarantee that your stroller won't stray away if your hand slips
Cons:
Can be relatively heavier
Their assembly is a rather tough task
Not as big as all-purpose strollers but also take more space than lightweight ones
Note: Not all 3-wheeled "joggers" are suitable for high-speed actions as they could be hybrid strollers which are not equipped with safety features.
Take your stroller for a test drive before you make a decision that it would suit high-speed jogs or runs.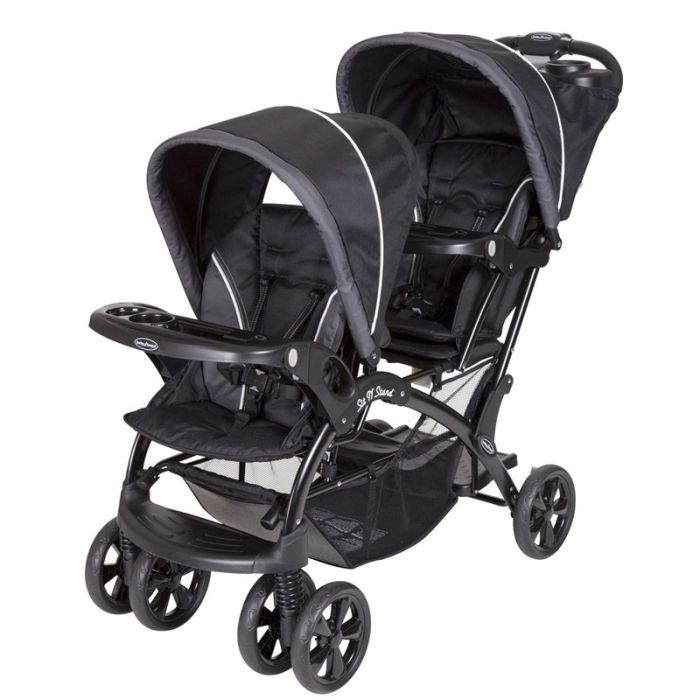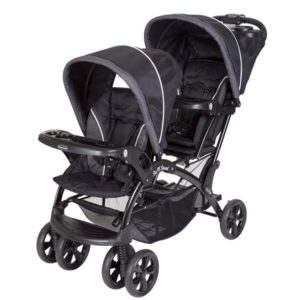 If you have twins or kids that were born close together, a double stroller is indispensable.
You can either get an in-tandem one in which one child sits behind the other or a side-by-side seating.
An important thing to keep in mind is that if you want both your toddlers to grow into your double stroller, make sure that you can fit two car seats simultaneously.
Pros:
Enables you to manage multiple children with only one stroller
Its function is very specific and you can't replace it with another type of stroller
Cons:
A lot bigger and bulkier than other strollers and can weigh up to 40 pounds
Have a large footprint
May be too wide to fit through doors, too rigid to be well-balanced or difficult to turn and maneuver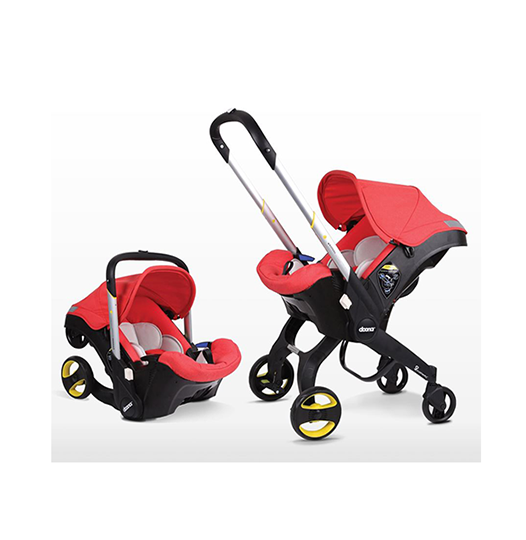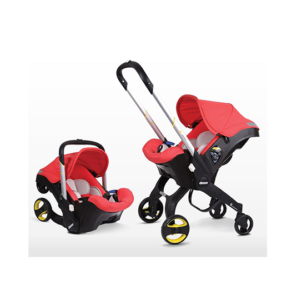 The main focus of this type of stroller is transforming your infant car seat into a stroller in the blink of an eye.
Pros:
Very compact and lightweight
Transition into and out of the car in the most convenient and hassle-free way
Cons:
Not very durable as the baby will soon outgrow the car seat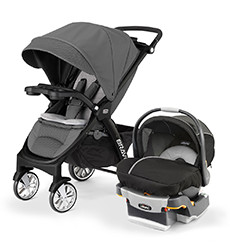 Travel systems come with an infant car seat that you can attach to the stroller. This allows you to use it with your baby from the get-go.
Pros:
The most notable perk about travel systems is that you don't have to wake your baby up to move them from the car to the stroller
Allow you to save money by combining the car seat and stroller together
Come in a full-size, lightweight, and jogging stroller travel systems for you to pick the one that suits you the best
Cons:
Although the stroller is durable enough to last into older toddler years, the car seat will become obsolete as soon as your baby grows out of it –which happens pretty quickly
Another car seat or base is needed if you're going to use it with multiple cars
Final Thoughts
So in the end, choosing the best stroller depends on what you need.
An all-purpose stroller would be good for someone who walks on different terrains, needs diversity, and willing to handle a little bit of weight and bulkiness.
On the other hand, someone who moves around a lot with their child would benefit from a travel system whose car seat they can change as their child grows.
Finally, if you're fast-paced or do jogging, you'll benefit from the smoothness of a jogging stroller on whatever kind of terrain.