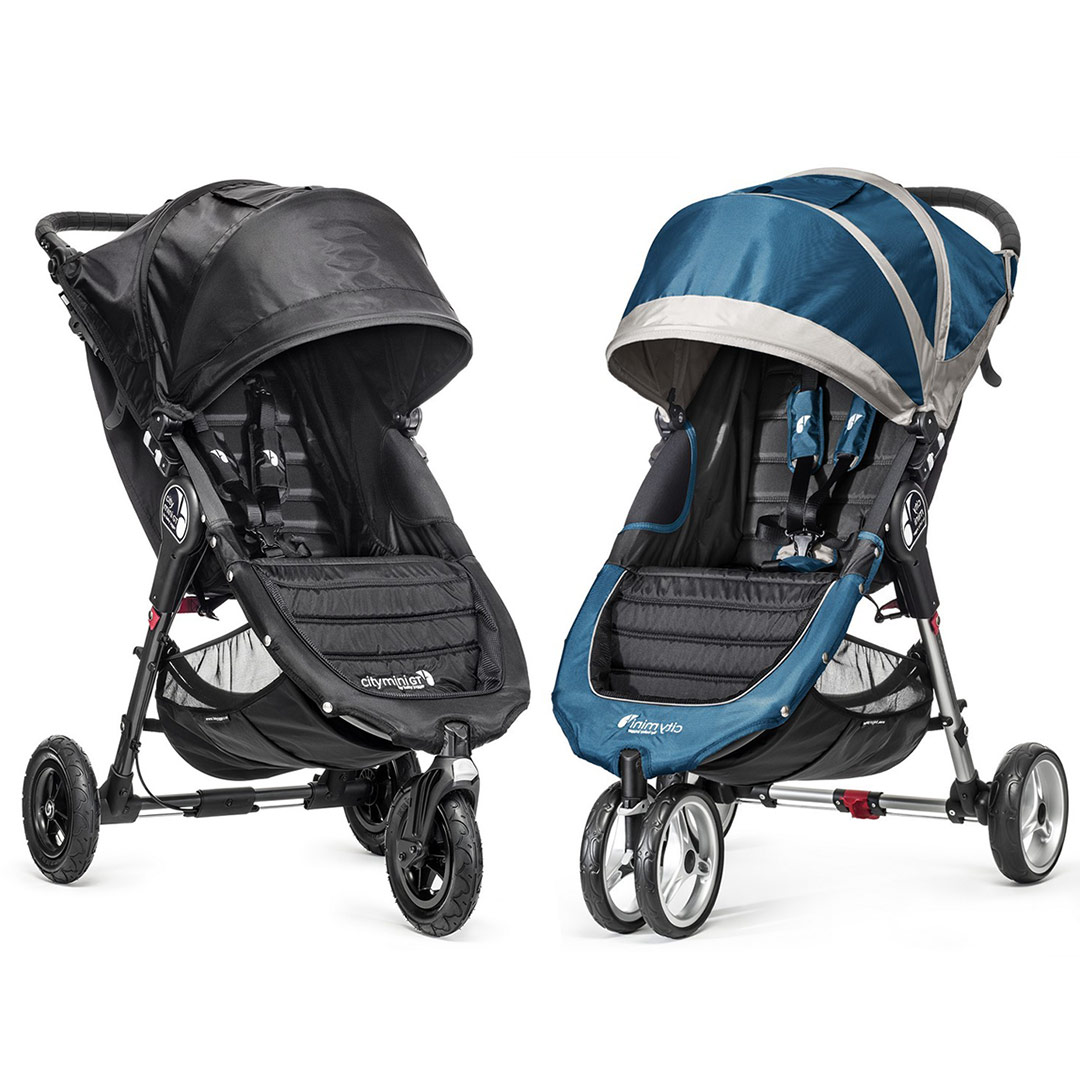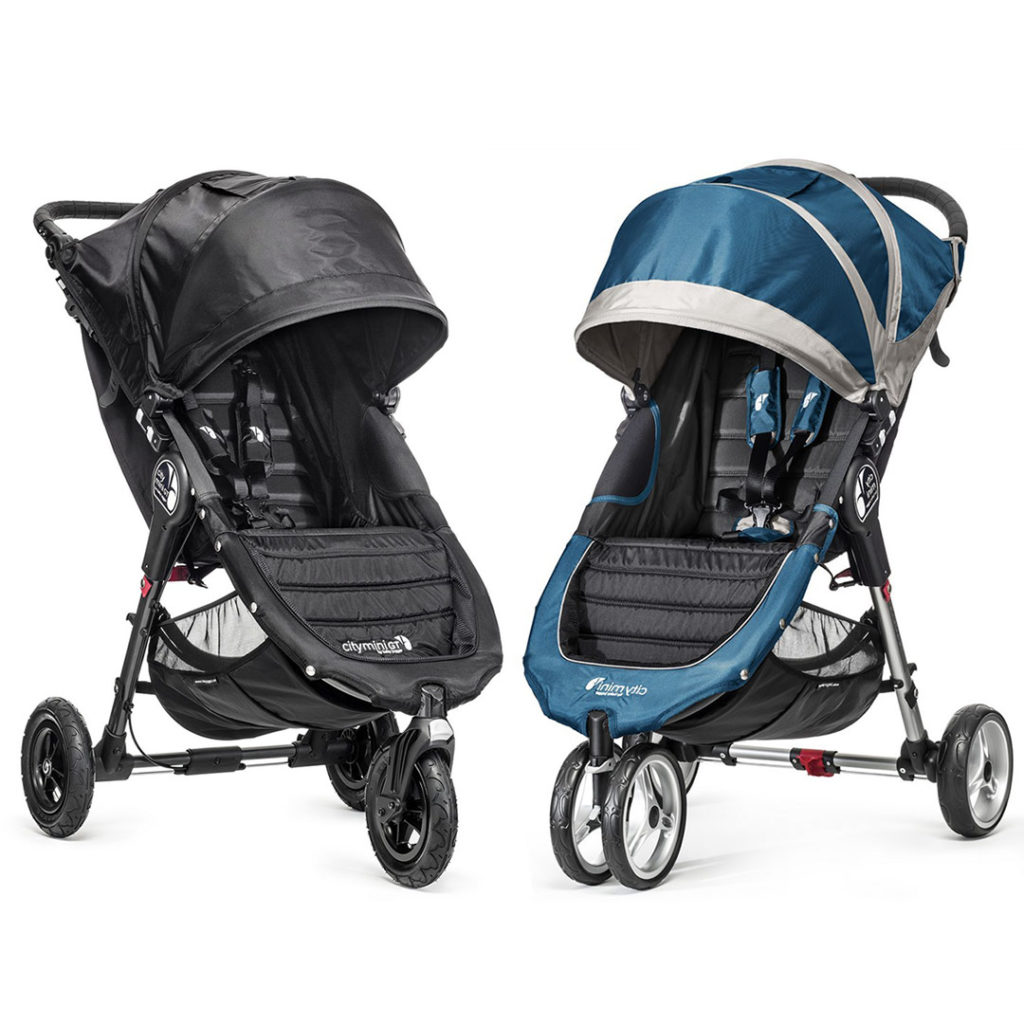 If you are new at parenting, you are probably anxious over many things; in this article, I will try to cross out "strollers" from your list of "Things I am anxious about."
Buying a stroller is such an important task, for sure, but it is not a difficult one. You just need to know what you need your stroller for, and then it is a piece of cake.
Read more:
Britax B-Agile vs. City Mini GT – Full Comparison
Folding:
You can fold both strollers single-handedly. You just need to pull up the strap that is in the middle of the seat, and voila, the strollers fold in half. Some strollers have this feature, but their heaviness does not make the folding process easy. Both strollers are lightweight, so their folding process is a piece of cake. You do not need to worry about having to free both hands to fold any one of the strollers.
Moreover, City Mini GT has an auto-lock that will lock the fold for transportation and storage. That way, the stroller will not get accidentally open when you are transporting it, for example.
Maneuvering:
Thanks to the double front wheels, both strollers are extremely easy to maneuver. Britax B-Agile has a 3-wheel configuration with swivel front wheels, which allow you to easily slide it among crowds because they have a small turning radius. Moreover, its aluminum frame helps with its lightweight.
Likewise, City Mini GT is a 3 Wheel Stroller with 8.5 inches. It can move on all kinds of terrains. Its tires are non-flat with front-wheel suspension, so they provide a smooth, comfortable ride.
Having a stroller that you can easily maneuver using just one hand is such a blessing because most of the time, children may demand to get out of the stroller, so you should be able to hold your child with one hand and handle the stroller with the other hand.
Recline And Canopy:  
The recline feature in both strollers is magnificent. Both seats offer an infinite recline. What is infinite recline, you say? Well, it means that the recline positions are unlimited. You can literally recline the seat to whatever position you want, ranging from upright to near flat. That way, your child can enjoy being super comfortable.
Strollers that have certain recline positions demand to be poked for you to change the position, which may wake your child up (God forbid); however, infinite recline is very smooth.
Speaking of canopies, Britax B-Agile has a UV 50+ ventilated canopy, and City Mini GT has a large adjustable canopy that has a window that allows you to keep an eye on your baby and offers ventilation to your child.
Brakes and Suspension:
If you get either one of these, you do not need to worry about stopping the stroller. Both strollers have safety linked brakes, which means that you can lock both rear wheels with one push on a lever.
City Mini GT has a hand brake; whereas, Britax B-Agile has foot brakes that are sandals-friendly. I have to tell you that the hand brakes are better and more comfortable.
Britax B-Agile has an all-wheel suspension; whereas, City Mini GT features a front-wheel suspension. Only your child can notice the difference between the two styles. Having an all-wheel suspension system will definitely make the ride more comfy for your baby.
However, you should go for the all-wheel suspension system if you are going to move the stroller over grass, or bumpy terrains. If you will just use it while shopping or on paved lands, it is not at all necessary.
Safety:
Both strollers have a five-point harness that has shoulder straps, waist straps, and crotch straps, so it ensures that your child will stay safe. I mean, your child can wiggle out of his/her waist strap, but to wiggle out of a five-point harness is an impossible mission.
Tray:
It saddens me to tell you that neither of them comes with a child tray. It is such a disappointment, I know. Having a tray is an essential feature because almost all children will need a tray to place their food or toys.
Still, you can buy a tray for anyone of them.
Travel System Compatibility:
You can get a perfect travel system with Britax B-Agile if you attach it to any Britax infant car seat. It has a Click and Go system that allows you to quickly and easily connect them- with a set of compatible adapters that come with the stroller. Britax B-Agile is also compatible with many other car seats using adapters that you can separately purchase.
City Mini GT can have a friendly travel system by combining it with a City Go infant car seat, or by using your already-existing infant car seat using City Mini's compatible car seat adapters. These car seat adapters are unique to the infant car seat/stroller combination and are sold separately.
Weight:
Britax B-Agile: 18 pounds
City Mini GT: 22.5 pounds
Weight Limit:
Britax B-Agile: 55 pounds
City Mini GT: 65 pounds
Dimensions:
Britax B-Agile: 38 x 23 x 40.5 inches
City Mini GT: 46.8 x 43.5 x 24.2 inches
Price:
Britax B-Agile: 208.04$
City Mini GT: 215.99$
Accessories – Sold Separately:
Britax B-Agile:
City Mini:
65 lb Seat Weight Capacity
Lightweight Stroller Weighs 22.5 lb
Maximum Head Height 26″
What We Like And Do Not Like About Britax B-Agile and City Mini:
Britax B-Agile:
Pros:
Large canopy
One-hand fold
All-wheel suspension
Lightweight
Cons:
City Mini GT:
Pros:
Adjustable handlebar
Large adjustable canopy
Hand brake
One-hand fold
Lightweight
Cons:
Front-wheel suspension
Basket is hard to access
FAQs:
Britax B-Agile:
Q: What are its dimensions when it is folded?
A: 38.5 x 23 x 40.5
Q: Is the handlebar adjustable?
A: No, the height of the handlebar is fixed.
City Mini GT:
Q: Is it good for jogging?
A: No, it is not. It is suitable for walking on different terrains, though.
Q: Is the storage good?
A: Not really. I can't fit the diaper bag in the basket, so I carry it around.
Q: Is it suitable for tall toddlers?
A: It has a wide seat, a tall seat back, and a large canopy, so it is very suitable for tall toddlers.
Parents' Reviews on Amazon:
Britax B-Agile:
The kids do not have a place to rest their feet, and the storage is too small. It is compact and easy to fold and unfold.
City Mini GT:
You can easily maneuver it through rough unpaved terrain.
The basket is difficult to access. You need to carry the diaper bag on your shoulder as it does not fit in the basket, and it is not safe to hang it on the handlebar. If you do not plan on carrying stuff around with you, then get City Mini GT.
Britax B-Agile vs. City Mini GT: Which One Is Better Overall?
Both strollers are quite typical. The difference lies in their handlebars, brakes, and suspension system.
City Mini GT has an adjustable handlebar, which is excellent. Moreover, Britax B-Agile has foot brakes, and City Mini GT has hand brakes. The hand brakes are usually smoother to handle than foot brakes. Besides, Britax B-Agile has an all-wheel suspension; whereas, City Mini GT features a front-wheel suspension system.