Product
Weight (lbs)
Capacity
Capacity
Birth to 50 pounds
Birth to 50 pounds
Dimensions
Dimensions
40.5″H x 22.3″W x 37″L
44.3″H x 23.4″W x 33.5″L
Folded Dimensions
Folded Dimensions
17″H x 22.3″W x 36″L
16″H x 23.6″W x 35.8″L
Wheel Size
Wheel Size
7″ front wheels; 8.5″ rear wheels
7.5″ front wheels; 11″ rear wheels
Bassinet Dimensions
Bassinet Dimensions
25″H x 17″W x 31″L
24.5″H x 16.5″W x 35″L
Bassinet Height and Weight Limit
Bassinet Height and Weight Limit
20 pounds or until baby can crawl
17 pounds or 27″
When you're browsing the market for a well-made, stylish stroller that comes at an affordable price, you're bound to stumble on both the UPPAbaby Cruz vs. Nuna MIXX.
And although both are amazing choices, you can pick out one by comparing the differences.
Both strollers come with different weights, maneuverability, and car seat compatibilities.
Let's delve into their features, pros, and cons, so you can compare and choose the one that best suits your needs.
Read more:
UPPAbaby Cruz vs. Nuna MIXX – Full Comparison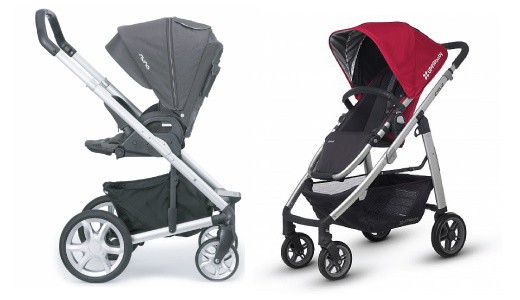 Price
Although the Nuna Mixx is more expensive than the Cruz, if you're planning on adding a bassinet, there wouldn't be much of a difference between either choice.
Buying both the stroller and its additional bassinet (bought separately for either option) would equate the price of both.
Without the bassinet, the Nuna Mixx would be the more cost-efficient choice.
Dimensions and Weight
The UPPAbaby Cruz is more compact and lightweight than the Nuna Mixx. But then again, this could be associated with the bigger wheels on the Mixx –which give you better control over directing the stroller.
Weight
CRUZ: 21.5 pounds
MIXX: 26.8 pounds
Capacity
CRUZ: Birth to 50 pounds
MIXX: Birth to 50 pounds
Dimensions
CRUZ: 40.5″H x 22.3″W x 37″L
MIXX: 44.3″H x 23.4″W x 33.5″L
Folded Dimensions
CRUZ: 17″H x 22.3″W x 36″L
MIXX: 16″H x 23.6″W x 35.8″L
Wheel Size
CRUZ: 7″ front wheels; 8.5″ rear wheels
MIXX: 7.5″ front wheels; 11″ rear wheels
Seating and Configurations
When comparing UPPAbaby Cruz vs. Nuna MIXX, they both have similar configurations and seating. Their seats can face either direction, have adjustable recline options, footrest options, and both can be paired with an infant car seat or bassinet.
The reversible seats allow your child to face you or face forward, according to the preference of the child and what makes them more comfortable.
Bassinet
Both the UPPAbaby Cruz and Nuna Mixx bassinets are approved for overnight sleeping as they offer a safe and comfortable space for your baby to doze off.
This is because they can be reclined to a fully flat position that enables your baby to rest instead of sitting slightly upright in a car seat.
They're both well-ventilated and allow ample airflow inside the protective foam of the car seat that can produce a lot of heat and make your baby sweaty.
Moreover, both bassinets provide your little one with complete coverage from the sun, although in different ways.
The Nuna Mixx's bassinet comes with a magnetized cover called the Dream Drape. On the other hand, the UPPAbaby comes with a bassinet that includes a UPF 50+ visor, which extends from inside the canopy.
They both have hard bottoms that enable you to place them anywhere without causing trouble for your baby's convenience.
Bassinet Dimensions
CRUZ: 25″H x 17″W x 31″L
MIXX: 24.5″H x 16.5″W x 35″L
Bassinet Height and Weight Limit
CRUZ: 20 pounds or until baby can crawl
MIXX: 17 pounds or 27″
Folding
The Nuna Mixx comes with a clamshell fold that prevents the fabric from coming in contact with the ground.
This unique design enables you to fold it with the seat facing either direction and enables you to roll the street like a suitcase for seamless transportation.
On the other hand, the Cruz also protects its canopy and seat from touching the ground when folded and has the ability to stand when folded. This design makes it easy to store and move around.
Not only that, but the bumper bar also makes it portable and easy to pick up.
Car Seat Compatibility
Both the UPPAbaby Cruz and Nuna Mixx can be paired with several infant car seats to be turned into a convenient travel system.
And while both have their proprietary car seat, the Cruz allows you to use an adapter to attach car seats from other brands -including Nuna's.
With the Nuna Mixx, you can use either of the three infant car seats that the brand produces: The Nuna PIPA, PIPA Lite, or PIPA Lite LX, using the included adapters.
They can all be attached and detached quite easily thanks to the ring adapter -however, both hands are still needed for the process.
On the other hand, with the UPPAbaby Cruz, you can use any of the following adapters:
UPPAbaby Cruz – Pros & Cons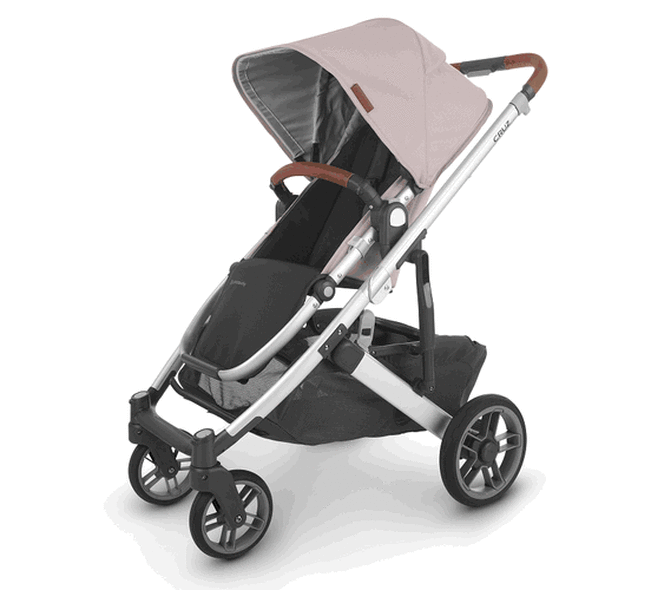 Nuna Mixx – Pros & Cons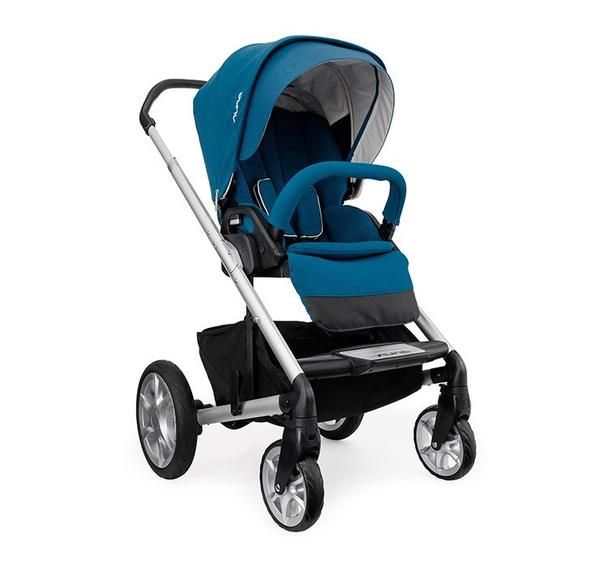 What's Included with the Purchase?
With the Nuna Mixx, you'll get the following:
Rain cover
Bumper bar
Ring car seat adapter
With the UPPAbaby Cruz, you'll get the following:
Frame, wheels, and basket
Toddler seat and canopy
Toddler seat rain shield and bug shield
Bumper bar
UPPAbaby Cruz vs. Nuna MIXX: Which Is Better Overall?
The core question that will be the most helpful when it comes to deciding on either stroller is this: Are you looking for more practicality and compactness or an all-purpose stroller that's easy to maneuver?
If the former is what concerns you more, go for the UPPAbaby Cruz. What it lacks in stability it makes up for in compactness, lightweight, and portability.
On the other hand, if you're going to need a more stable performance, solid maneuverability, and a stroller that's easy to take anywhere and that traverses all kinds of terrain, then go for the Nuna MIXX.