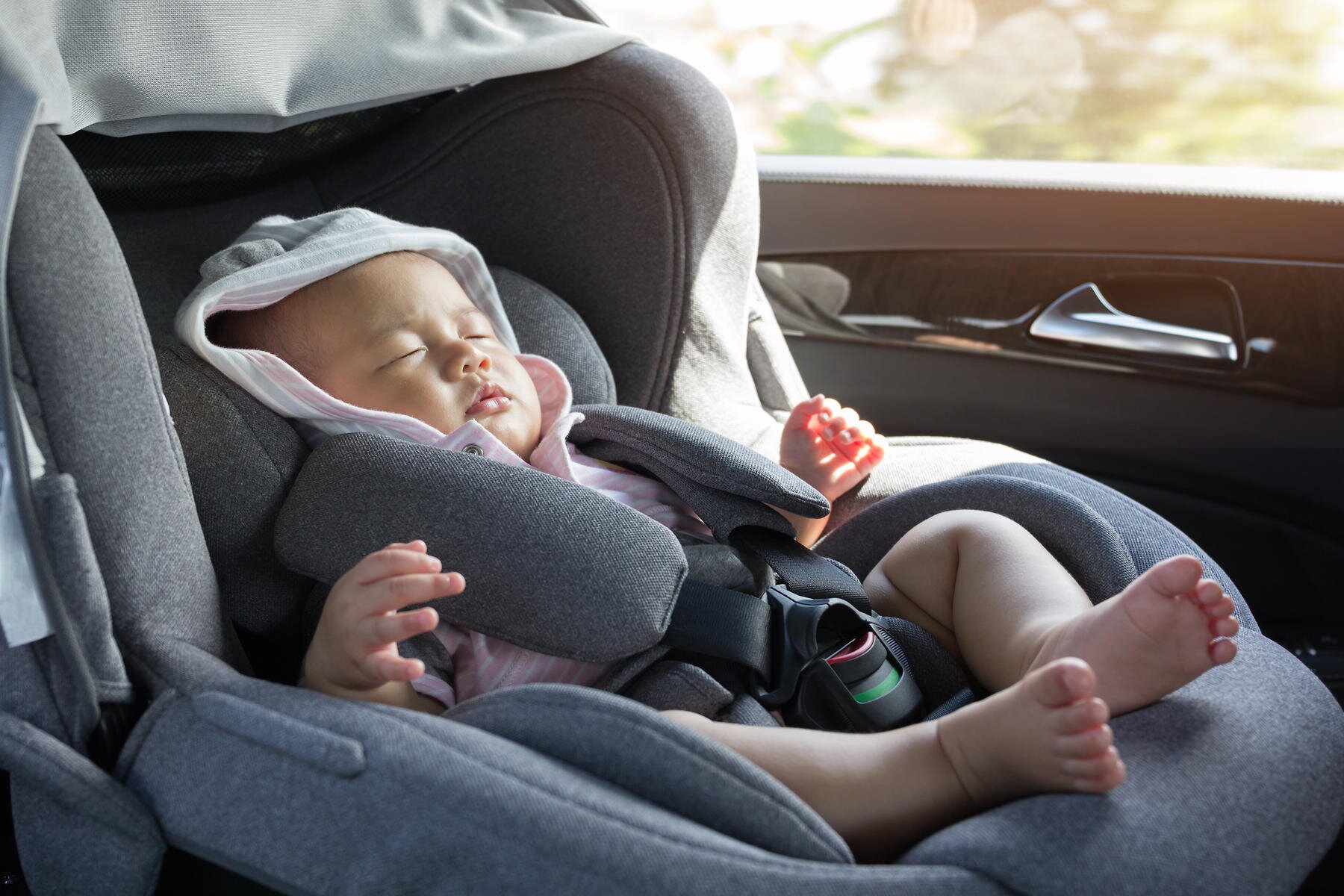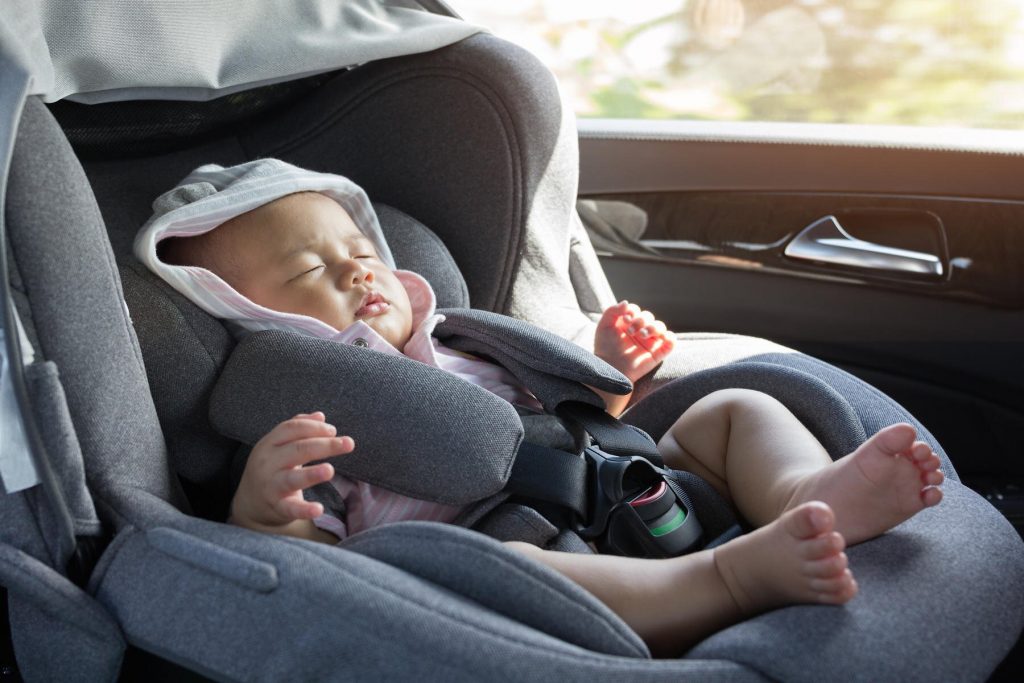 A car seat is the single most used gadget especially with newborns. When you get out of the hospital with your newborn, the easiest and safest way to carry your baby in is the infant car seat. You will then just strap the car seat in the vehicle without having to carry your child and probably wake it. When your child outgrows the infant car seat, they will need a bigger front facing one till they are probably 7 or of appropriate weight and height.
Different Types of Car Seats:
As you might know there are three main types of car seats:
Infant (baby) car seat: This is a rear-facing car seat that would carry your child in its early days until they are probably between 22-35 pounds. When your child weighs more than 35 pounds they move to the convertible seat.
Convertible (infant-toddler) car seat: This is a seat that can be put both rear and front facing for when your child outgrows the infant seat. It is actually safest to leave your child rear-facing for as long as possible!!
Belt-positioning booster seats: When your child is old enough, or reaches the maximum height and weight of the convertible seat, they can be moved to the booster seat. It is a backless seat that uses the car's shoulder belts. Backless booster seats can be used as long as the vehicle's seat provides head support.
When is Your Child Ready for a Bigger Car Seat?
Children are different, but as a general rule your child is ready to move to the next car seat when they no longer fit in their present car seat. There are three steps that your child must go through before they can sit in a vehicle without support just like adults.
As previously mentioned, a rear-facing (infant) car seat is the first thing a newborn is put into in a car ride.
Step1: from rear facing to front facing:
If your baby is aged between 6 or 12 months and is able to hold their head up; or
If your child car seat has shoulder marks on the cover, and its shoulders have passed the upper marks.
Children should be seated in an upright posture with their head back against the seat in vehicles, even when sleeping, bad posture can increase the risk of injury.
Step 2: From forward-facing car seat to booster seat:
If your child's shoulders no longer fit within the car seat; or
If your child car seat has shoulder marks, move your child to a booster seat when its shoulders have passed the upper marks.
Step 3: From a booster seat to a seatbelt:
Their shoulders do not fit within the booster seat; or
If your child car seat has shoulder marks, move your child to a seatbelt when its shoulders have passed the upper marks.
Finally you can tell whether your child could sit in the vehicle with no booster seat when:
They can sit comfortably all the way back against the back seat.
They can bend their knees easily while sitting.
The seat belt is on their mid shoulder.
The lap belt is across the top of their thighs.
They can stay seated this way for as long as the trip takes.
Installation is Key!!
It is not as easy as it sounds to try and install a car seat. It is not enough to watch a video of how the car seat should be installed in your car. You can easily go wrong with putting the seat belt in the wrong slot, or not clipping the LATCH (Lower Anchors and Tethers for Children) the right way. LATCH is a standardized system for car seat installation that stabilizes the seat and reduces the potential for head injury. 
Double-check that you've installed the car seat the right way. You can either install it yourself or go to a specialist. Always double check before each ride that the car seat is in place and that it does not move from its place.
If you are using a second hand car seat, make sure it still abides by the laws, and that it is still fit for use and was not involved in an accident before.
Here is a video to help you with an infant car seat:
And another for a forward facing seat
If you are in an Uber, should you bring your own car seat?
Whatever Uber car seat rules or local laws might be, your child's safety should always be your priority and responsibility. Even if it's a short ride, a proper car seat should be used. Accidents might still happen in an Uber!!
Make sure to bring your car seat with you and take your time to install it properly before starting the ride. In fact, UberX car seat (also called Uber Family) has a forward-facing car seat suitable for children ages 2 and up. The driver is in charge of installing it, and you can simply strap your kid in.
Double Check the Laws and Requirements!
It is actually against the law for your child to not be put in an appropriate car seat for its age. Even if you are an experienced parent, and this is not your first child, you should always check if the car seat/s you have abide by the laws and are still in good condition.
Proper installation of the car seat is a crucial matter as well. In many stores that sell car seats there are installation stations with specialized personnel to help you install your car seat properly.
Keep in mind that car seat and booster seat laws and requirements are different in each state within the United States. This can be a little baffling for parents or caregivers who travel between states often, or move to a different state.
Laws on car seats and booster seats are also updated every now and again, so make sure you check on the laws and requirements often to avoid any mishaps.
Final Words
Children's safety in vehicles is our responsibility as parents and caregivers. It is your job to choose the best car seat for them, and the best car seat for your child is the one that is appropriate for its weight, height, and age, as well as your own vehicle.