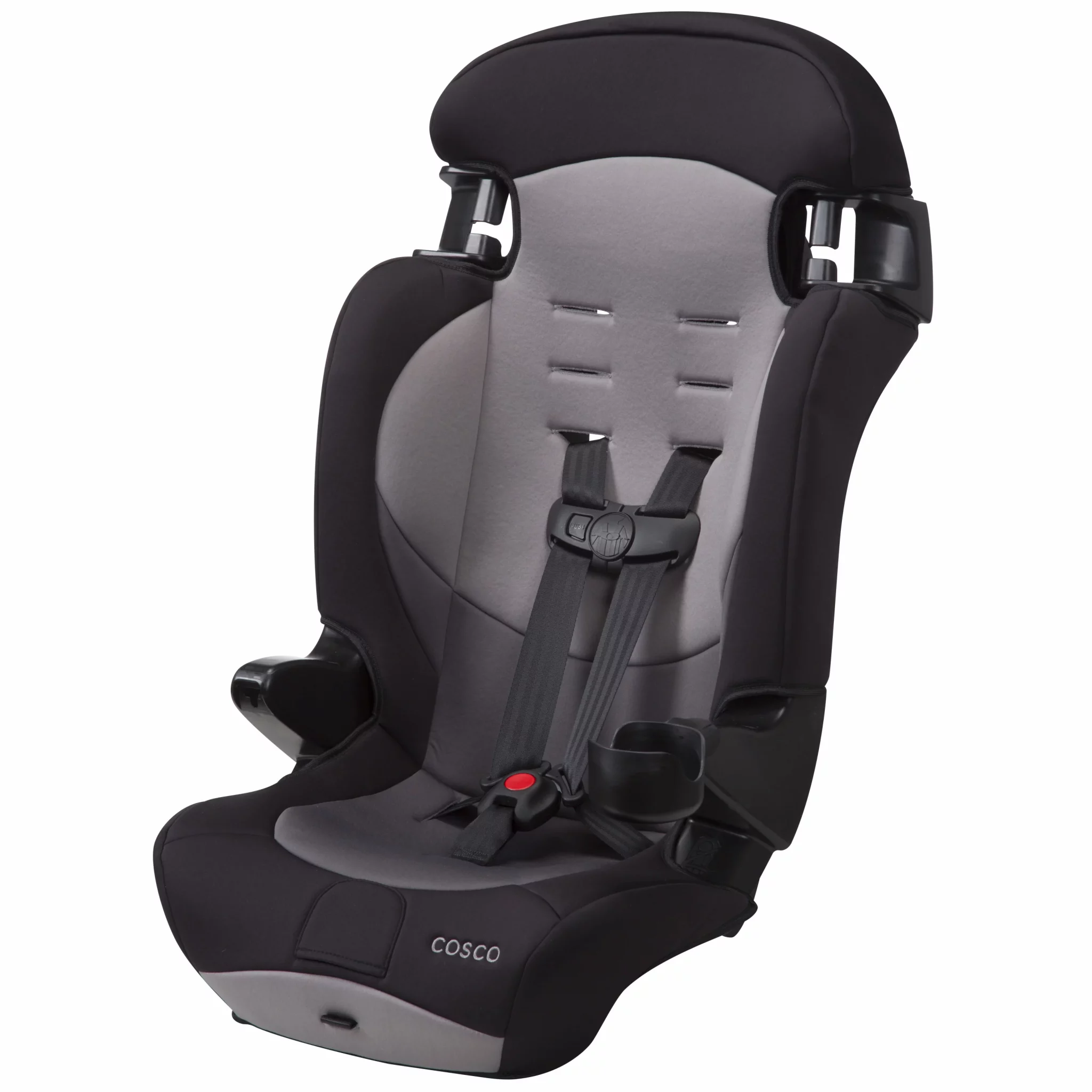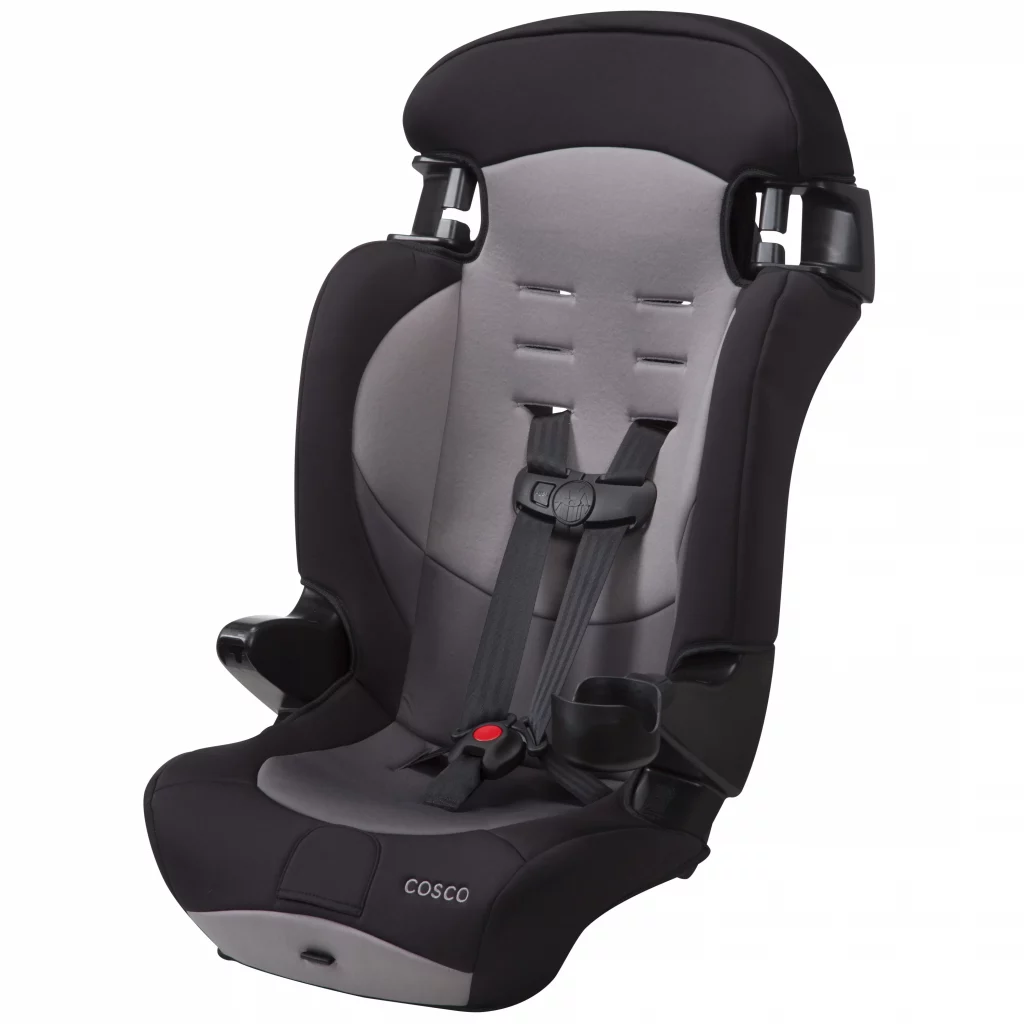 With the busy lives we all lead, it can be difficult to find time to shop for the perfect gift for a baby shower or new arrival. This can be especially challenging when you have a toddler who is always clamoring for your attention. The Cosco Finale 2-in-1 Booster Car Seat is an excellent gift for a new baby, new arrival, or a child of any age that's outgrowing the old car seat. This car seat can be used for children weighing up to 100 pounds. This seat is also compatible with most vehicles and is easy to install. The Cosco Finale DX 2-in-1 Car Seat is available in various colors and patterns to match any car or home décor.
This car seat is versatile and long-lasting. It features extended use in both of its two modes. In the first mode, it safely keeps kids in a 5-point harness up to 65 pounds. In the second mode, it acts as a belt-positioning booster for kids up to 100 pounds. The deluxe fabric provides a comfortable ride for kids in both modes.
Cosco Finale Car Seat Features
Safety
The Cosco Finale 2-in-1 Booster Car Seat meets or exceeds all federal safety standards, as well as those set forth by the Juvenile Products Manufacturers Association, and IIHS rates Cosco finale booster seats as the best bet for use in a vehicle. It has a five-point harness that can be used in one of two modes. Also, the LATCH connectors make for a stable installation in the safety-harness mode. Finally, the car seat expiration is 10 years from the manufacture date, which is indicated on the label on the side of the product.
Comfort
This 2-in-1 combination seat is a great deal because it serves as both a front-facing harness seat and a seat belt booster seat. You won't have to buy two separate seats, which will save you money in the long run. Its slim shape lets you put three of them in a row in most vehicles, which is perfect for families with several little kids. It's also really lightweight, so it's easy to move from car to car as needed.
The fabric can be taken off and put in the washer and dryer, making it easy enough to clean, whether dirt has gathered over time or spills or accidents have happened. Some parents who reviewed this car seat felt that the padding could be thicker, making it more comfortable.
Longevity
Forward-facing mode with a harness is for children 30-65 pounds and 32-49 inches tall. They must be at least 1 year old. The belt-positioning booster seat mode is for children 40-100 pounds and 43-52 inches tall. The fit may not be accurate for all children. Some children may not be comfortable in the seat within the listed weight and height ranges.
Ease of Use
Children have a comfortable journey in the Cosco Finale 2-in-1 booster car seat, due to the luxurious fabric on the seat. It's straightforward to clean as well—the detachable seat cushion can be safely machine-washed and dried. This seat also comes with a detachable, reversible cupholder that can be installed on either side. If there are any messes, the cupholder is dishwasher-safe for easy cleaning.
Ease of Installation
The Cosco Finale car seat only weighs 11.5 pounds, making it easy to move between cars and install. The car seat is perfect for growing families with multiple kids in car seats. With dimensions of 18.25 x 19 x 29.75 inches, it can seat three-across in your back seat.
Frequently Asked Questions
Who is the Cosco Finale DX 2-in-1 Car Seat suitable for?
This car seat is suitable for children from 30 to 65 pounds, and up to 49 inches tall for harness mode. And older children from 40 to 100 pounds, and up to 52 inches for belt positioning booster mode. It has a 5-point harness system with adjustable straps and a padded headrest for comfort. The Cosco Finale DX 2-in-1 Car Seat is also equipped with a cup holder and an easy-to-clean fabric.
How heavy is the Cosco Finale Car Seat?
The Cosco Finale car seat is a lightweight and compact car seat that is perfect for travel. It weighs just 11.5 pounds and can be easily carried with you on the go. The seat can accommodate children weighing up to 100 pounds and is equipped with a 5-point harness system for safety.
How do I install Cosco finale Car Seat?
Different tutorial videos on installing the finale are available below.
You can also check the owner's manual
Can the Cosco finale be rear facing?
No, the Cosco finale cannot be rear facing. It is a forward facing only seat.
What is a 2-in-1 booster seat?
A 2-in-1 booster seat is a type of child safety seat that can be converted from a high-back booster to a backless booster. This allows the seat to be used for children of different heights and weights. It's a great option for families with multiple children, as it can be used for both younger and older children.
The Cosco Finale DX 2-in-1 Booster Car Seat Overview
Now, it's time to try and summarize everything that we've said into a few points.
What We Like:
A cover fabric that can be removed and machine-washed.
Convenient and lightweight
The FAA approved the use of this device in harness mode.
Very affordable price
The slim build is good for small vehicles or families using multiple car seats simultaneously.
Washable cup holder.
What We Don't Like:
Some assembly is needed.
Some users feel it's bulky.
Conclusion
Do you find it difficult to choose the right toddler booster seat for a smaller child? The Cosco Finale 2-in-1 booster car seat is a more affordable option and uses two different restraint types depending on your child's age and is a great choice for parents who want to avoid buying a car seat for each child.